Welcome to Hughesopolis! This is news site for the Camarillo Hughes. We are only about 50% done.  I contains all our Christmas letters and a some travel photos.    I don't put a lot of time into adding material.  This side is not crawled by search engines, but is open to whoever has the URL.
The blogging Michael does and the garden website has been moved to michaelwhughes.com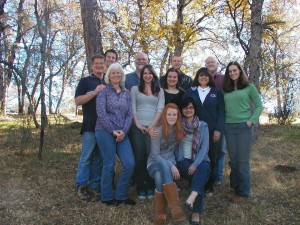 This is Michael's family and his brothers Tim's and Patrick's families at Tim's place Thanksgiving 2011 in Sonora, California.
For Michael's professional website go to michaelwhughes.com
The Hughes family history site is now at hughes-history.com
To contact me email: